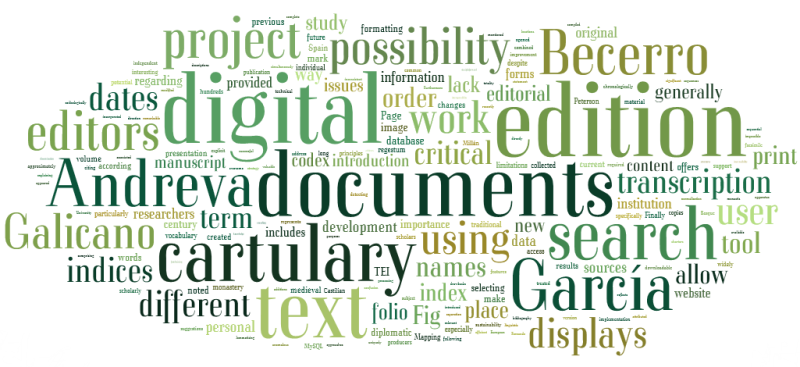 RIDE ist eine Rezensionszeitschrift, die sich digitalen Editionen und Ressourcen widmet und ein kritisches Forum für ihre Besprechung bietet. Die Onlinezeitschrift bietet ExpertInnen ein Forum zur kritischen Auseinandersetzung mit digitalen Editionen und Ressourcen und soll helfen, die gängige Praxis zu verbessern und die zukünftige Entwicklung voranzutreiben. RIDE-RezensentInnen sind deshalb angehalten, nicht nur die traditionellen Leistungen und Probleme von Editionen, Korpora, usw. im Allgemeinen zu besprechen, sondern auch die sich weiter entwickelnde Methodologie und ihre technischen Implikationen zu berücksichtigen. Zu diesem Zweck hat das IDE einen umfassende Kriterienkataloge erstellt, die den Besprechungen zugrunde gelegt werden sollten:
Lesen Sie mehr zu RIDE auf ride.i-d-e.de
Veröffentlichte Ausgaben
English
RIDE is a peer-reviewed academic journal published by the Institut für Dokumentologie und Editorik dedicated to digital editions and resources. RIDE aims to direct attention to digital editions and resources and to provide a forum in which expert peers criticise and discuss the efforts of digital editors in order to improve current practices and advance future developments. Reviewers are expected to discuss not only the traditional achievements ands problems of editions, corpora, etc. in general, but also to address the developing methodology its technical implications. To this end, the IDE developed a comprehensive catalogues of criteria for the review of digital resources guiding the reviewers:
Read more about RIDE at ride.i-d-e.de.
Issues published